In Memory of Our Silent Keys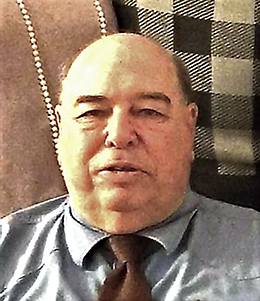 WB9RVL
Larry Wayne Tapp
August 8, 2021
Larry Wayne Tapp 77 of Charlestown, IN passed away on Sunday August 8, 2021, at Clark Memorial Hospital in Jeffersonville, IN.
Larry was born on July 6, 1944, in New Albany, IN to Lora E and Lloyt Markert Tapp. He was a retired telephone repairman for Indiana Bell Telephone and AT&T and was very active in Ham Radio. Larry was very active with the Boy Scouts of America. He was a Wood Badge Instructor and received the Silver Beaver Award and was a recipient of the George Meany Award for the C.W.A. Local Union #4703 in New Albany. Larry was also a very active member of Pleasant Ridge Baptist Church in Charlestown.
---
W3JRB
JR Botkins
January 12, 2021
James Rodman "JR" Botkins, age 68 of Louisville, passed away Tuesday, January 12, 2021. He was born April 22, 1952 in Shepherdsville, Kentucky. He proudly served his country in the United States Marine Corps and was a Vietnam Veteran. JR was a car hauler and an active member of Teamsters Local 89. He was the organizer and first President of the Louisville Chapter of the Teamsters Horsemen Motorcycle Association. He also enjoyed his time as a ham radio operator.
KD9OHM
Jim McCammon
June 27, 2020
James "Jim" McCammon, 82, of Charlestown, IN, passed away on Saturday June 27, 2020 at University Hospital in Louisville, KY. He was born in Sullivan, IN on April 1, 1938 to Ivan McCammon and Wilma (Jones) McCammon. Jim was a 1956 graduate of Sullivan High School and had joined the Air Force for four years before starting his successful career in life and health insurance sales. Jim was a 50-year member of the Sullivan Masonic Lodge #263, as well as several professional organizations. He loved riding motorcycles, using his ham radio, and keeping up with technology. He was active in many ham radio and motorcycle associations/clubs. He would tell you though that his greatest love would be his children and grandchildren. One of his favorite sayings was, "I am going to live forever. So far, so good."